Understanding Best Practices to Sell Your Product/Development in the Spring

Cityblock Agency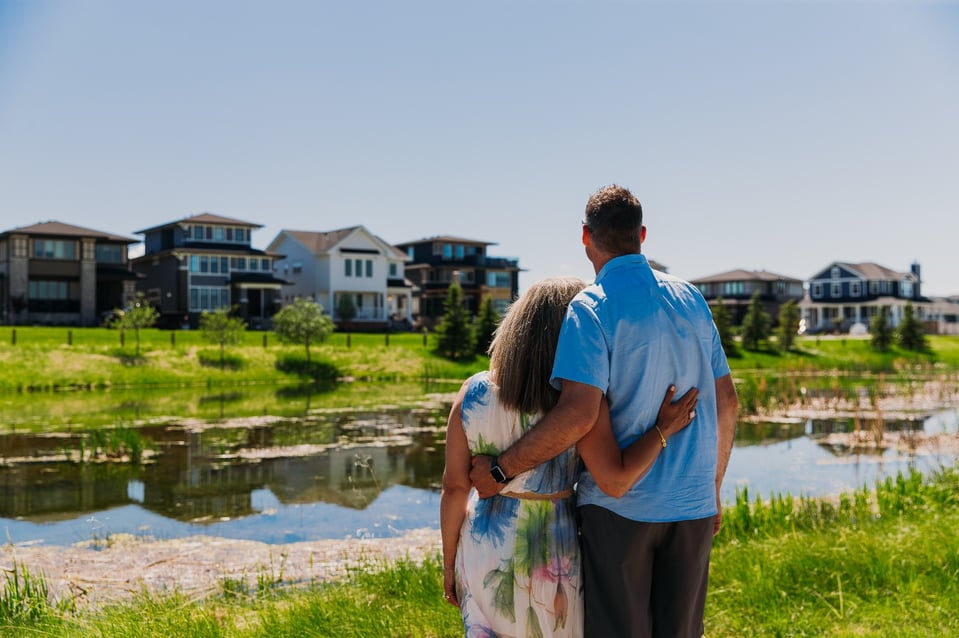 Spring is often a hot time for real estate, as homebuyers and sellers take advantage of the warmer weather and longer days. As a builder or developer, you'll want to make the most of this season by creating a solid marketing strategy that captures the attention and interest of prospective buyers. However, with so many homes and developments vying for attention, it can be overwhelming to know where to begin. We'll explore key strategies for marketing your new home, project, or development in a spring market, from understanding the market trends to utilizing targeted advertising and social media.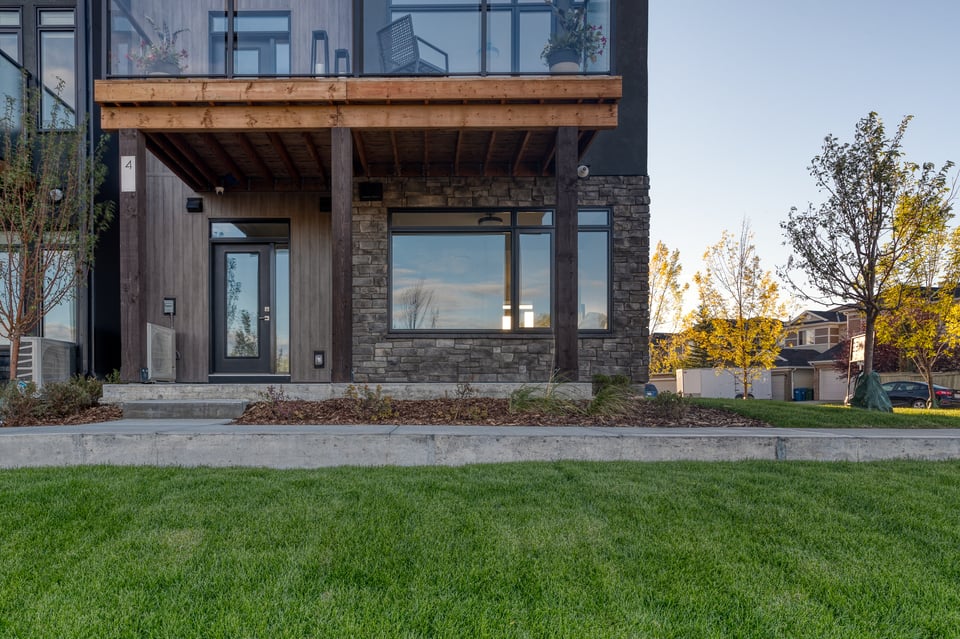 Understanding the Spring Real Estate Market
Spring is undeniably one of the most popular seasons for selling homes and new developments. With warmer weather and longer days, more people are eager to get out and start shopping for their new homes. Understanding the market trends and challenges during this season can help you better position your property in front of potential buyers.
The Benefits and Challenges of Selling in the Spring
The main advantage of selling in the spring is that it is considered a busy season for real estate. This means you'll have more potential buyers looking for their dream home. However, with more competition comes the challenge of standing out from the crowd and capturing buyers' attention.
Another challenge of spring selling is that it also comes with high expectations for home appearance. Homebuyers want to see green lawns and blooming flowers. To meet these expectations, it's essential to highlight the spring features of your home and development and ensure it's in top shape.
Market Trends to Be Aware Of
It's important to stay up-to-date on market trends if you plan to sell during the spring season. For example, buyers are looking for energy-efficient and eco-friendly properties. Also, virtual tours have gained immense popularity in the post-pandemic world.
Another trend in the market is the need for more open space. With remote work becoming more common, buyers are looking for homes with space for a home office or gym. Understanding and incorporating such trends into your marketing strategy can help you create compelling messages that resonate with your buyers.
Analyzing Your Competition
If you're selling in a popular area, you'll likely have competing properties in your development and neighbouring developments. Analyzing your competition can help you identify unique features and selling points that make your property/project stand out.
You can look closer at their pricing, home staging, and marketing efforts. This will help you develop a better strategy for your property and position it uniquely in the market.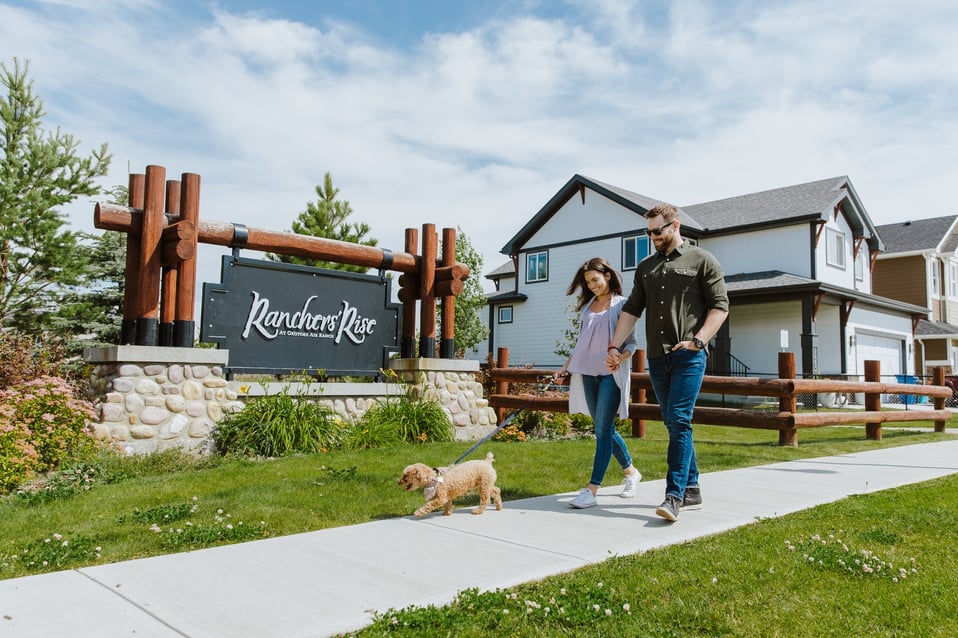 Creating a Compelling Brand for Your Home or Development
For your property to stand out in the competitive spring market, you must create a compelling brand that resonates with your buyers. This includes developing a unique selling proposition and defining your target audience.
Developing a Unique Selling Proposition
A unique selling proposition (USP) is a story that sets your development and product apart from other competing builders and developers. It highlights your home or development's unique features and benefits, such as a modern design, energy efficiency, or location.
A well-crafted USP can help create a memorable and impactful brand, leading to higher sales and a better return on investment (ROI).
Defining Your Target Audience
Defining your target audience is vital to creating effective marketing messages. This includes understanding the demographics, psychographics, and behaviours of prospective buyers.
You can use data analytics and market research to segment your audience based on income, age, lifestyle, and location. With this, you can tailor your marketing messages to meet the expectations and needs of your buyers.
Designing a Strong Brand Identity
Your brand identity is how your buyers perceive your property. This includes your visual elements, such as your logo, colour schemes, and typography.
Creating a strong brand identity can help you build brand awareness, trust, and loyalty. You can hire a professional designer to create a cohesive, visually appealing brand that aligns with your unique selling proposition and target audience.
Crafting Effective Marketing Messages
Once you have developed a strong brand, it's time to create effective marketing messages that capture your buyers' attention and communicate your property's unique selling proposition.
Writing Persuasive Descriptions and Sales Copy

Highlighting Key Features and Benefits

Creating a Sense of Urgency and Scarcity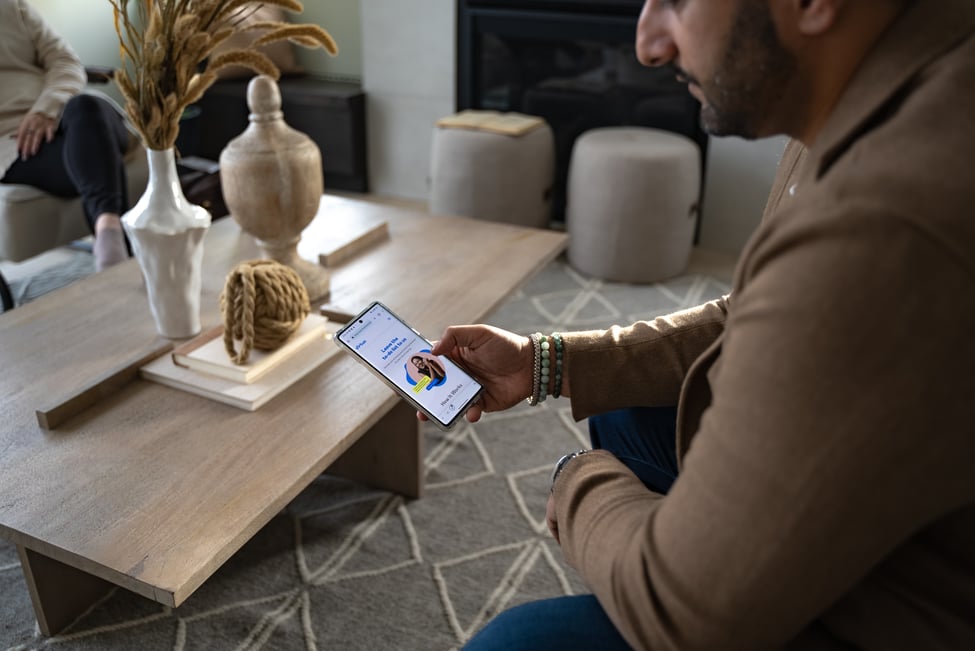 Utilizing Targeted Advertising and Social Media
Targeted advertising and social media can help you reach your target audience more effectively and efficiently. By understanding your target audience and their preferred channels, you can optimize your ad campaigns and engage with your followers on social media.
Choosing the Right Channels for Your Audience
Different audiences prefer different channels of communication. For example, millennials may choose social media channels like Instagram or Twitter, while baby boomers may like email or print ads.
Understanding your audience's preferred channels can help you optimize your ad campaigns and reach them more effectively.
Optimizing Your Ad Campaigns for Maximum ROI
Optimizing your ad campaigns involves testing different messaging, visuals, and targeting options to see what resonates with your target audience. This can help you maximize your return on investment and minimize ad spend.
You can use tools like A/B testing and analytics to evaluate the performance of your ad campaigns and make data-driven decisions.
Engaging with Your Followers on Social Media
Social media is an excellent channel for engaging with your followers and building brand loyalty. You can share photos, videos, and updates on your property's progress and respond to messages and comments.
Engaging with your followers on social media can help you build a community around your brand and create fans that share your messages with their networks.
Maximizing Your Online Presence and SEO Strategies
In today's digital age, having a strong online presence is more important than ever. Here are some tips for maximizing your online marketing efforts:
Optimizing Your Website and Listings for Search Engines
Make sure your website is optimized for search engines. Use keywords that potential buyers might search for when looking for properties in your area. Make sure your website is mobile-friendly and easy to navigate.
Creating Content that Attracts and Engages Prospective Buyers
Creating valuable content can attract and engage potential buyers. Consider creating blog posts, videos, or infographics that showcase the unique aspects of your property and development. Offer tips and advice for home buyers or highlight local attractions and amenities.
Using Analytics to Track and Improve Your Online Performance
Use analytics tools to track your online performance and make improvements. Monitor website traffic, click-through rates, and conversion rates to see what's working and what's not. Use this information to make adjustments to your marketing strategy and improve your online presence.Marketing your new home, project, or development in a spring market requires a combination of creativity, strategy, and persistence.
By understanding the market trends, creating a compelling brand, crafting effective marketing messages, and utilizing targeted advertising and social media, you can increase your chances of attracting interested buyers and achieving your sales goals. Remember to stay flexible and adapt your approach as needed, and don't be afraid to ask for help from experienced professionals.
With these tips, you can make the most of the spring season and maximize your chances of success in the competitive world of real estate.
---